Advisory Board (National)
Dr. J J Dalal has 40 years of experience after completion of DM in cardiology. Five years training abroad.
Dr. Shirish (M.S.) Hiremath fondly known as MS is one of the top Interventional Cardiologist of the country.
Dr. Ajit Bhagwat heads the department of Cardiology at the Kamalnayan Bajaj Hospital in Aurangabad, Maharashtra in India.
Dr. Siddharth V Dagli MD has over 37 years of practical experience in the field of medicine with special interest in cardiovascular disease and coronary interventions.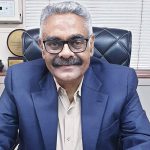 Advisory Board (International)
Dr. Nishit Chokshi ( USA )
Dr. Choksi is an established and highly skilled physician with over 30 years of experience specializing in Cardiovascular Disease.
Dr. Ramesh Daggubati, MD is a cardiology specialist in Mineola, NY. He currently practices at Winthrop Cardiology.
Dr. Ramesh Daggubatti ( USA )
Scientific Council Advisors
(Padma Shree & Padma Bhushan Awardee), Interventional Cardiologist, Chairman Fortis Escort Heart Institute,
Ex- President C.S.I. New Delhi
(Padma Shree Awardee), Interventional Cardiologist,
Director, Sri Jayadeva Institute of Cardiovascular Science & Research, Bengaluru
(Padma Shree Awardee) Interventional Cardiologist
Director, Madras Medical Mission, Chennai